Fior di Sulcis: holiday home and holiday rentals in Calasetta, South Sardinia
Location
In Calasetta, in the south west of Sardinia, a few minutes walk from the historic center and the beautiful beach of Sotto Torre.
The apartments
The Residence has 10 apartments with 3 to 5 beds with different features and sizes on the raised ground floor and first floor.
Fior di Sulcis
A brand new residence with houses for rent in a quiet residential area just a few minutes from the historic center of Calasetta and the Sotto Torre beach.
Private car park
Just arrive, park, and in a few minutes you are in the town center or on the beach. The residence has a private parking, you can also park close to Fior di Sulcis for free even during the high season.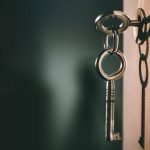 Self check-in
You're on holiday, don't worry about your arrival time. If you can't arrive within the set times there is no problem. A few days before your arrival we will send you a personal code that will allow you to open the lockbox that contains the apartment keys.
Services
Federica will take care of the logistics and she will remain at your complete disposal to give you useful pieces of advice and to make your stay comfortable and pleasant. Before your arrival you will receive, via e-mail, a digital brochure created specifically for you with more information on the Sulcis area, supermarkets, the unmissable attractions on our beautiful island and more.